SuperScience – Candy Sack II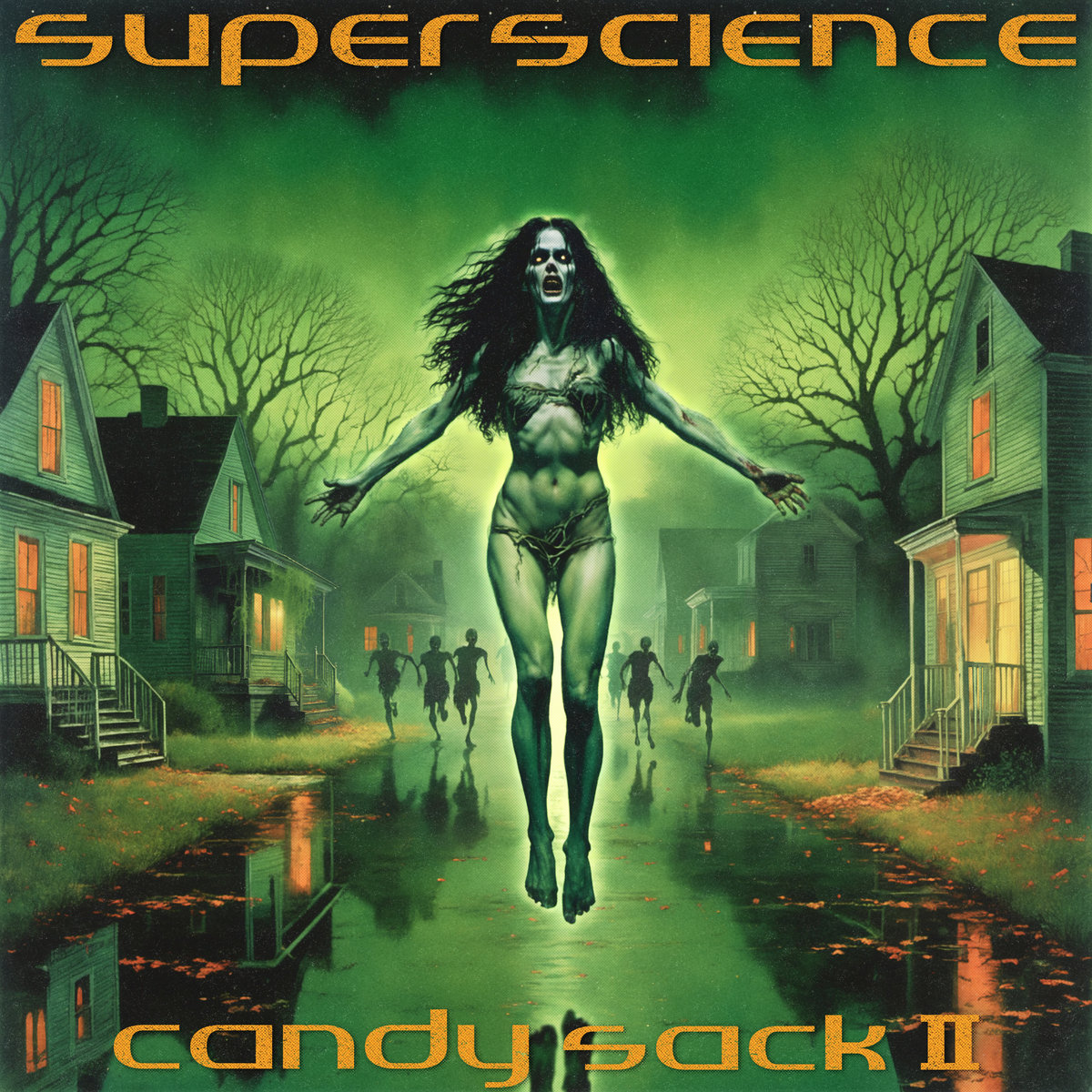 This follow-up to 2021's Candy Sack is another treat bag full of Halloween synth sweets but this time with a metal coating. 10 new horror-themed tracks of synth metal and 2 revamped classics.
released October 28, 2023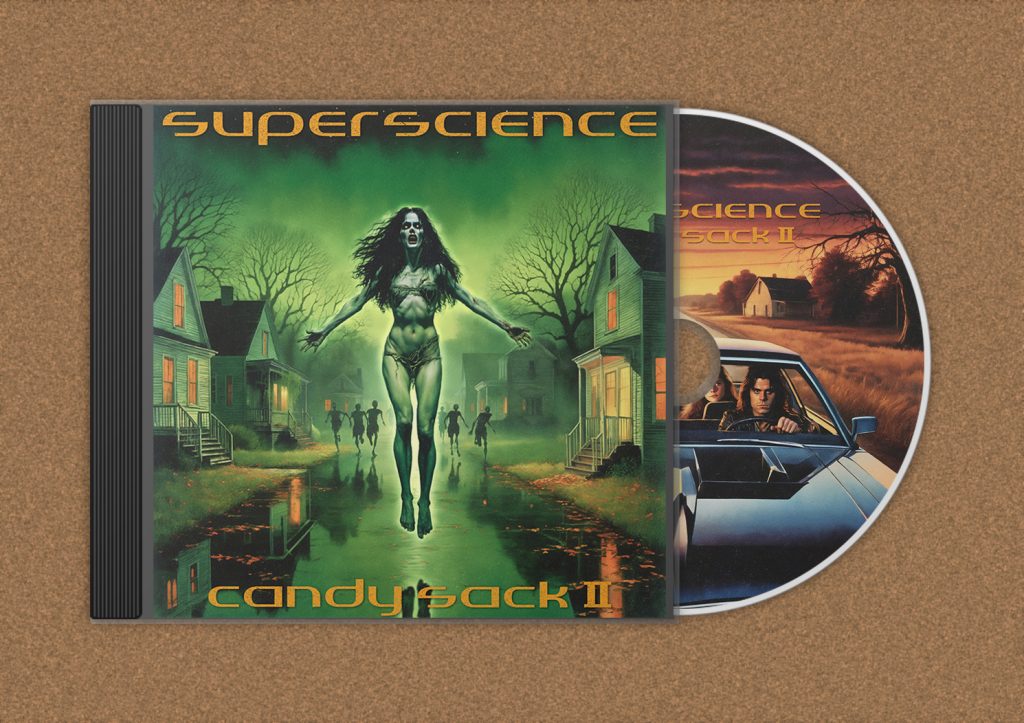 Available on Compact Disc
12 tracks of horror synth metal for your CD player. Ships directly from the manufacturer and arrives in jewel case with full color album art.
Available for Stream & Digital Download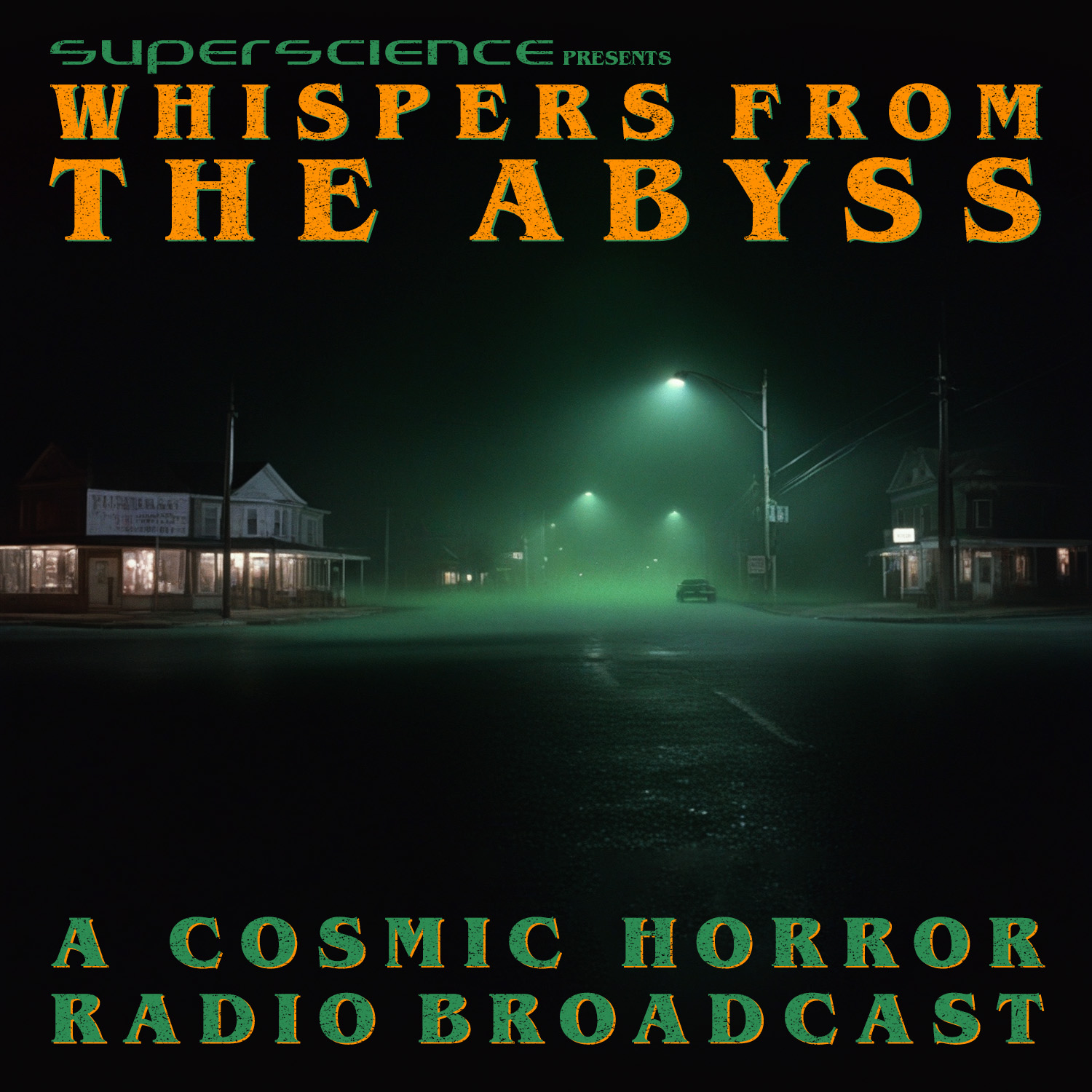 A companion piece to Candy Sack II, Whispers From the Abyss: A Cosmic Horror Radio Broadcast is a radio style horror audio drama featuring music from the album plus bonus tracks.